Capital Distraction & Boozedays present: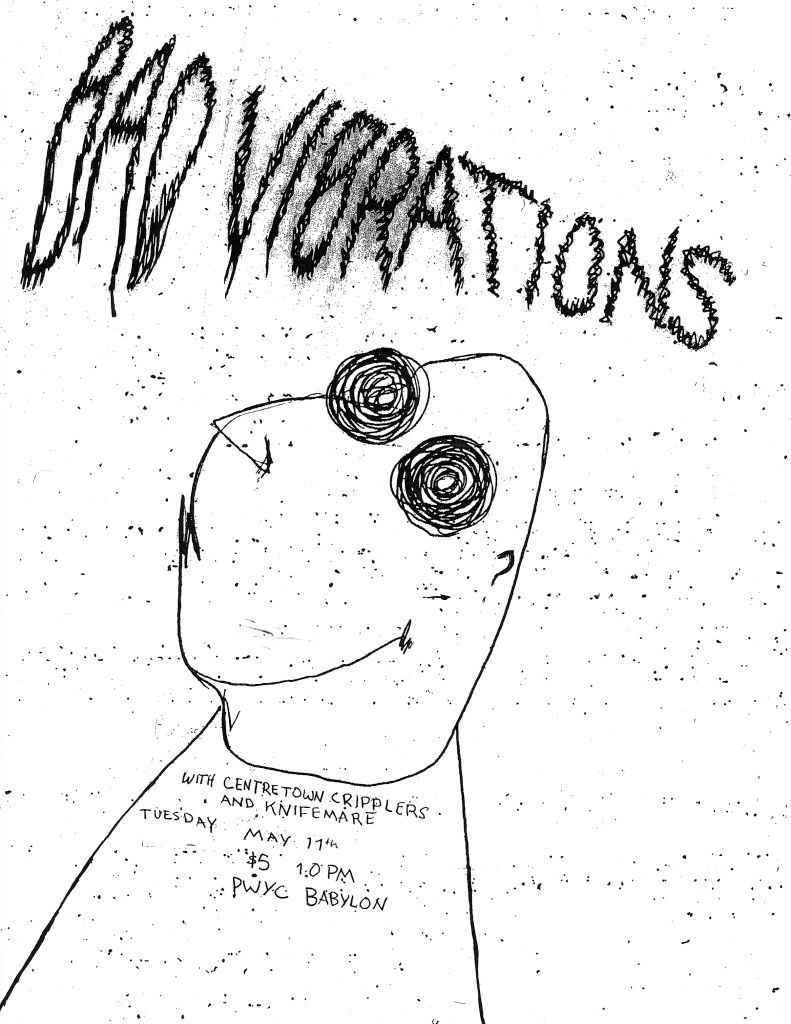 May 11th 2010
BAD VIBRATIONS
(HALIFAX APOCALYPSE POP)
They remind me of Eric's Trip or Sebadoh's more upbeat songs. Driving, energetic with great melodies and vocal harmonies. They sound like the "indie rock" bands of the early 90's, back when indie rock wasn't a four letter word that evoked the image of boring soulless music played by bands with 9 members minimum.
CENTRETOWN CRIPPLERS
(ROCK N' ROLL PARTY TEAM)
This band pretty much has the 9 member format that I derided earlier but luckily for everyone they don't play boring soulless music. They play upbeat rock n' roll that will get a party started. This band could play to 2 people and there's already enough people in the room to start a decent rager.
KNIFEMARE
(MESSY ROCK )
Not much is known about this new duo. It features 2 guys who were in Fucked Corpse together and one of them is currently in Holy Cobras. They've been making songs together for a while but have yet to play a show. If the two songs they've posted up are any indication you are in for a whole world of trouble.
&
DJ's Skid Vicious & Craignancy Scares!
BABYLON.
PWYC - $5 SUGGESTED DONATION.
10 PM.
Poster by Pierre Richardson.