SEDATIVES played our first out of town show on saturday night in beautiful montreal. we played at BARFLY with SONOROUS GALE from buffalo and PREYING HANDS who are from montreal and were playing their first show. they feature ex-members of BALLAST and LAST DAYS and play melodic crust and they ripped pretty hard. a bunch of friends from ottawa came up to hang out and go to the show and we really appreciate it. for those of you who weren't there, you can relive some of the highlights here.
"dead to the discourse"
"superstitious minds"
"bored teenagers"
"cannot calm down"
thanks to jessica gilmore for the videos.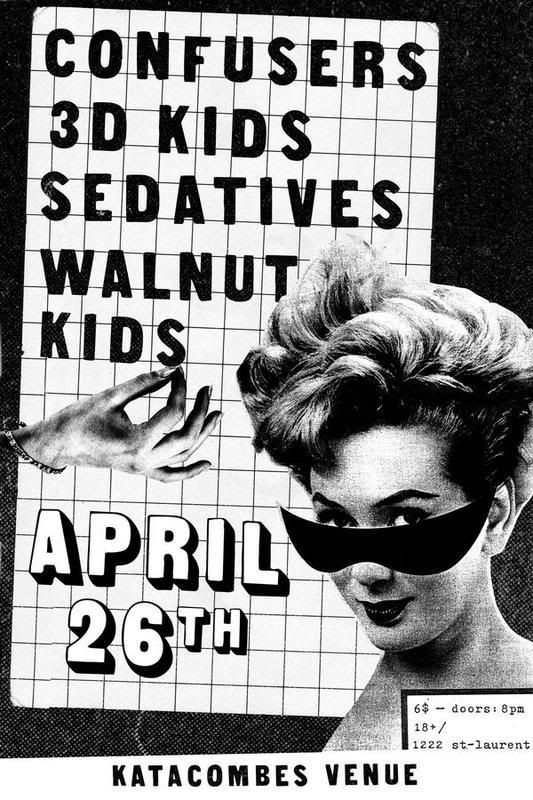 we're heading back to montreal on april 26th with
CONFUSERS
,
3D KIDS
&
WALNUT KIDS
at
KATACOMBES
. it's the day after
DISFEAR
so why not make a weekend out of it?
in other news, there is a record convention coming up on april 20th.
St-Anthony's Hall, 523 St.
Anthony ST
10 am - 4 pm
$4.00 General
Dreamwave Records
DreambeatConventions@hotma
il.com
www.DreambeatConventions.c
om
thanks to val for the heads up on that.